N'Abend.
War heute bei meinen Eltern auf den Dachboden und hab' eigentlich etwas völlig anderes gesucht, zum Vorschein kam aber er hier:
Konnte mich gar nicht mehr an ihn erinnern. Muss da fast 20 Jahre gelegen haben.
Zuhause erstmal sauber gemacht und jede Menge Gerümpel rausgeholt (Papierreste, Farbbandstück, zwei Federn etc.):
Dann erstmal alles gängig gemacht und ordentlich geschmiert. Die zugehörige Position zu den Federn hatte sich auch schnell gefunden: Gehörten an diese Traktor-Papier-Klemmen.
Farbband fehlt leider. Dann mal Probedruck 'durchsichtig auf weiß' gewagt und mit Bleistift kenntlich gemacht: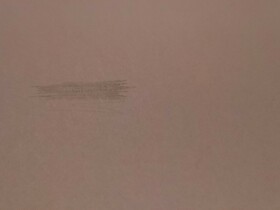 Jetzt zu den Fragen:
Frage #1:
Der Drucker hat ein ROM "325341-06 G".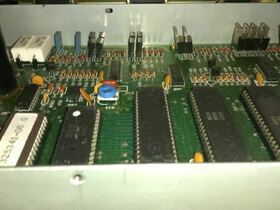 Da finde ich nichts drüber. Hab nur hier folgendes gefunden:
How can we figure out which operating system we have?




There are two ways to do this. For one, you can open the
printer, and look at the operating system EPROM (a 28-pin IC
with a sticker on it) , after removing the metal cover from
the EPROM. If the IC bears the inscription "1526 /C", then
you definitely have an original ROM, and the above program
should work. If the IC reads "325341-06 H", you have a
"new" operating system.

Display More
Ist das "G"-ROM nur ein Vorläufer vom "H"-ROM oder hat das vielleicht mit dieser Grafik-ROM-Geschichte zu tun?
Frage #2:
An der Unterseite befindet sich ein "Shipping Bolts"-Aufkleber der auf zwei Schrauben verweist (die auch noch drin waren). Dadurch wird das komplette Druckwerk/-walze gelöst und hat dann etwas Spiel. Macht das Sinn die Schrauben draussen zu lassen?
EDIT by FXXS: Überschrift auf Wunsch angepasst.