I happened to come across an effect that I find practically "useless", but which in principle might offer quite interesting possibilities.
The C64 mode of the C65/MEGA65 works in principle also in the 80 character mode. However, this is hardly useful, since the odd lines are displayed on the left and the even lines on the right, and also offset to the right.
All you have to do is to enter in BASIC of the C65/MEGA65 the commands
BANK 3:SYS 65363
and press return.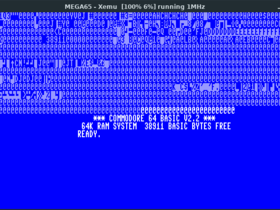 As far as I have tried it, it "works".

Here for example a screenshot of a directory:
And here a little program: